Tuesday, February 18, 2014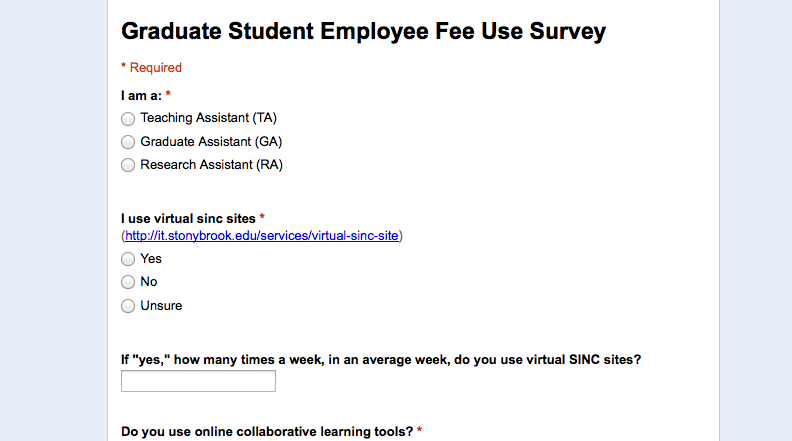 Research Assistants are concurrently graduate students at Stony Brook University and employees of the SUNY Research Foundation. As students, RAs are required to pay university fees despite any tuition waivers that are associated with their funding. This dynamic essentially reduces the salary of RAs through charging fees at their workplace. The RA Union advocates on behalf of RAs, and takes the position that RAs are employees first and, therefore, shouldn't have to pay university fees.
Please help the SUNY Stony Brook RA Union and GSEU collect data about how RAs, TAs and GAs use the university fees by completing the survey below!
https://docs.google.com/forms/d/1Yvf6RNrLco0EFj1AMNV3sS6TZhh9HWMetWmyFQx...